Having a baby is one of the most rewarding times of your life. Dr. Bellamy is dedicated to helping you care for your child - keeping your baby happy and healthy.
Prenatal Visits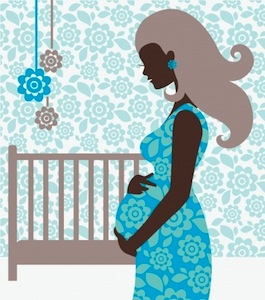 Prenatal visits to our office by expectant parents is encouraged. We offer individual day-time visits, as well as group orientation sessions in the evening. Contact our office to schedule a visit. This visit allows you to:
meet our staff
find out where we are
have any of your baby care questions answered
allows us to learn of any possible family health problems that run in either side of your family.
Baby Care Issues
To learn more about important baby care issues such as breast feeding we encourage you to visit our Health Information Center before your baby is born.
Feeding Your Baby
We strongly encourage all mothers to try breast feeding their babies. Breast feeding is the healthiest nutrition for babies. Click to Download more information about breast feeding.
Circumcision
If you wish to have your baby boy circumcised, this will be done by your Obstetrician before your baby leaves the hospital. There is no clear medical need to circumcise your baby. It is, however, routinely done by most parents. We would be happy to discuss this further with you at any time.
Affiliated Hospitals
Our pediatricians care for babies born at:
Babies born at other area hospitals are welcome to come to our office after birth. We would be happy to recommend a pediatrician to care for your baby while at another hospital.
You do not need to "register" with our office before your baby delivers. If you would like Dr. Bellamy to be your baby's doctor, simply tell the hospital staff this when you arrive at the hospital to give birth. The hospital will notify our office when your baby is born. One of our pediatricians will be in to see you and your baby when they do hospital "rounds" that morning.